If you are on the hunt for a compact car that exhibits excellence and speed, look no further as Mazda 3 is a great choice! It became one of the fastest-selling models of Mazda, showing only how superb it is!
However, it also has flaws that can stress you out. You may experience Mazda 3 Bluetooth not working sometimes. How can you possibly fix this?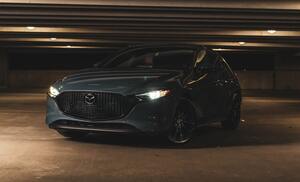 Why Is the Mazda 3 Bluetooth Not Working?
Mazda 3 is an innovative car that offers various convenient features to provide assistance and entertainment while you are on the road.
One of these is the Mazda Connect which you can sync with your phone's Bluetooth so you can fully utilize your Mazda car!
Yet, this software is subject to different glitches and bugs that can prevent a successful pairing with your phone.
Listed below are some of the reasons why Mazda 3 Bluetooth is not working. Check them out to have an idea of the possible culprits of your Bluetooth problem!
There are errors with Mazda Connect
The Mazda Connect is outdated
Your device's software is outdated
Your device's Bluetooth is not properly connected to Mazda Connect
Mazda Connect is not allowed to pair and connect to your device
There is a miscommunication between the audio of your Mazda car and your device.
The volume of Bluetooth on your device and Mazda Connect is low
Your device is damaged
How To Fix Mazda 3 Bluetooth That Is Not Working?
To fix Mazda 3 Bluetooth that is not working, you can update or master reset Mazda Connect. You can also update, reboot, or force-start your device.
Additionally, you should set your device's settings to allow connection with other Bluetooth devices, reset the network setting, or pair your device and Mazda Connect again.
Likewise, be more cautious of your device's location for easy connection, pair it only while your Mazda 3 is turned off, and don't forget to turn up the volume on your devices.
After knowing the reasons why Mazda 3 Bluetooth is malfunctioning, the next thing you want to know is definitely the solutions!
Read further and discover how you can make your Mazda 3 Bluetooth again! Recommended below are simple steps that you can easily follow without the help of a technician and without breaking your bank!
Update Mazda Connect
Software needs to be updated to function properly because development in technology is never-ending. Updating means improving, thus, the chances of meeting bugs and glitches will be lessened.
The Mazda Connect software of your Mazda 3 should be regularly updated to make sure it will operate smoothly in every aspect such as Bluetooth connectivity.
Simply go to the "System" tab of Mazda Connect to check if there are available updates. Download all available updates and apply them to resolve the Bluetooth issue.
Do a master reset on your Mazda Connect system
If the glitches with Mazda Connect are constantly pestering you, then a master reset is recommended!
First, for a minimum of ten seconds, you should hold down the Volume button, Back button, and Nav button of the Mazda Connect system. You will see then on the touchscreen a notification that the system starts resetting. Simply follow the further instructions that will be shown to finish the master reset.
For safety reasons, remember that you should only do this reset while your Mazda is parked and you are not driving!
Update your device
If your phone's software is outdated, there is a high possibility that its Bluetooth will not sync with Mazda Connect.
To resolve this, you can easily update your device by going to its "Settings" application and tapping "Phone". Click "Check for updates" and you will see an "Update" button if any update is available. Depending on what kind of phone you own, you can choose either "Install Now", "Reboot and Install", or "Install System Software".
Reboot your device
Sometimes, a simple turning off can resolve the whole thing! Perhaps, your phone is lagging with too many applications and information. Try to give it a little break and it can be effective troubleshooting for a malfunctioning Bluetooth!
Force restart your device
If rebooting your device through the usual way suddenly becomes troublesome, you should then do a force restart.
If you own an Android device, simply press and hold its power button for 30 seconds to force restart. As for iPhones, press and hold the volume and power buttons at the same time and wait for the force restart process to begin.
Allow Mazda Connect to pair with your device
The settings of your device may not allow other Bluetooth devices to connect automatically for security measures. This will then result in the unsuccessful pairing of your device and Mazda Connect.
You simply need to set the auto-accept features in the Bluetooth setting of your device to allow the connection of Mazda Connect software.
Reset network settings
You can also reset your device's network settings to resolve any errors that are inducing Bluetooth issues. Go to Network Settings of your device and look for the option to automatically reset the network settings. Click it to affirm your selection and wait for the resetting process to start.
Forget the device on your phone and Mazda Connect, then pair again
If your Mazda 3 Bluetooth is not working, you can try pairing again your device and the Mazda Connect. There might be errors in both devices so reconnecting them again can solve the problems.
First, go to your device's Bluetooth setting and look for the name of your car's Mazda Connect. Click this Mazda Connect and choose "Forget This Device" to remove this Bluetooth connection to your device. Next, go to your Mazda Connect's Bluetooth setting and delete the Bluetooth name of your device. Then, perform pairing them again.
Place your device in a location with no radio wave interference
You occasionally put your device inside your bag and put it on the back seat or inside your pocket which can prevent a good reception for Bluetooth. Simply place your device in a spot where it can have a good connection with Mazda Connect without any obstruction.
Connect Bluetooth while Mazda 3 is turned off
If you are in a hurry, you can sometimes forget this important rule. You should only pair your device's Bluetooth when your Mazda 3 is turned off. If you attempt otherwise, a notification on the screen will appear stating that you cannot do the connection until you turn off your car.
Increase the volume on your device and Mazda Connect
Some may not bother to think about this volume thing as they might be assuming about those possible serious causes. But, hey! This can actually resolve your Bluetooth problem!
There might be no issues really in the first place, the volume is just too low that you cannot hear the sounds coming from the speakers. You have connected your device's Bluetooth to Mazda Connect and are now playing your favorite music, but ended up forgetting the volume!
Reference:
Mazda USA. (2022). Mazda Connect Owner's Manual. https://www.mazdausa.com/static/manuals/mazdaconnect/contents/32010100.html