Does CarPlay get your head scratching? Can't seem to make it work with your Audi vehicle? Was it working a while ago but not anymore?
Fret not. In this article, we give you the quickest and easy DIY fixes that can save you bucks from having it looked at by a technician or your local dealership.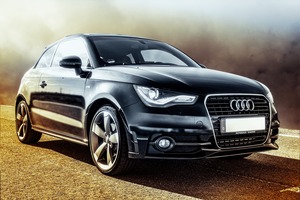 Why CarPlay is not working on your Audi
The connection problem with CarPlay is not exclusive to Audi, or at least, not a common thing to find with a specific type of car brand. There are various factors that can cause such problems and you'll be surprised by how easy it is to fix the common ones.
So before attempting any of these fixes we mentioned in this article, you first need to be certain that you do not fall into the following categories:
Older iPhone model and/or outdated operating system
iPhones older than iPhone 5 will have compatibility issues. For the iOS version, your iPhone should be running iOS 7.1 or later.
Audi models do not support CarPlay
CarPlay is available in most of Audi's cars. In fact, even Audi's A3 to A7 models issued in 2017 all support CarPlay. However, the available features still depend on the model year and the vehicle you have, so we highly recommend taking a look at the complete list of Audi's vehicles.
CarPlay is not available in your region
Apple has listed over 30 countries that support CarPlay of which the United States, Italy, Belgium, Singapore, and New Zealand are included. This list is available on Apple's official website so you better check it out.
Once you verified that none of the above applies to you, then the problem could possibly be caused by another factor including connectivity issues, faulty hardware, etc. The only way to really figure out the problem is to perform some basic troubleshooting.
If your Audi vehicle is new, it is possible that your CarPlay might not be ready for use yet. Instead, you'll have to enable and pair your device first with your Audi's MultiMedia Interface (MMI) system.
How to connect Wireless Audi CarPlay
If your Audi vehicle supports Wireless CarPlay but you're having trouble connecting, then better follow these steps:
Make sure your iPhone's Bluetooth, Wi-Fi, and Siri are all enabled
Keep your Audi vehicle in "Park"
On your MMI display, tap "Bluetooth".
Tap "Connect mobile devices"
Select your iPhone and enter the PIN
On your iPhone, allow pairing, then Tap "Use CarPlay"
On your car, select "Apple CarPlay"
By now, your iPhone should be paired with Audi MMI. If this did not work for you, then it's best to assume that your CarPlay is restricted on your iPhone. In this case, here's what you need to do:
Go to your iPhone's "Settings" App
Go to "Content & Privacy Restrictions" by tapping "Screen Time"
In "Allowed Apps"
Toggle the "CarPlay" button to Enable
If you are able to connect to CarPlay after this, then you're good to go! However, if it still fails to connect after removing the restriction, we recommend repeating the setup process by doing these:
Go to your iPhone's "Settings" App
In General, Tap "CarPlay"
Tap the name of your Audi car
Tap "Forget This Car".
Start setting up your CarPlay
Wireless CarPlay suddenly stops working
If your CarPlay suddenly stops working for no apparent reason and it was working fine a while ago, then you might want to look into the following:
Your iPhone is still connected to a different Wi-Fi network.
Once you start your Audi vehicle, its MMI system will automatically start Wireless CarPlay, however, since your iPhone is still actively connected to a different network, it will not show on your MMI's Wi-Fi network, thus pairing will fail to make your CarPlay not work.
Your iPhone is constantly switching between 2.4 GHz and 5.0 GHz bands of Audi's Wi-Fi network.
This can happen if you manually connect your iPhone to the 2.4 GHz band of Audi instead of the 5.0 GHz band that is, by default, used by Apple CarPlay on the first pairing. To fix this issue, just do these steps:
Go to your iPhone's "Settings" App
In "Bluetooth", tap the "(i)" icon beside your MMI's name
Turn the CarPlay option, off and on
Re-select MMI if CarPlay does not automatically start
If you already have tried the above-mentioned and your Wireless CarPlay still fails to work, there are two possibilities:
Your iPhone cannot establish a wireless connection with your Audi's head unit, thus, we recommend using a USB cable for Wired CarPlay
An OS bug caused by a new update, in this case, you may consider calling Apple Support as they may have recommendations that may help troubleshoot this problem.
How to connect Wired CarPlay
If you're having trouble connecting with Wired CarPlay, there might be a problem with how you are doing it. Check these steps below to verify if you're doing it correctly:
Keep your iPhone's Bluetooth, Wi-Fi, and Siri enabled
Plug your iPhone using a USB-lightning cable
Allow to use "Apple CarPlay" on the pop-up menu
Using a Wired CarPlay, however, won't save you from possible difficulties. If you're here because you're specifically looking for solutions to these, then keep reading down below:
Unable to connect to Wired CarPlay
If you're having trouble connecting to Wired CarPlay, then the following may be causing it:
USB Cable
The one you're using might be defective, so better try using a different one. Note that Apple CarPlay requires the use of an Apple-certified USB, so if you don't have one, you must get one.
USB Port
Similarly, try using a different port. Note that not all ports support CarPlay, nevertheless, ports that support CarPlay usually have CarPlay or Smartphone logo beside them, else, try all ports by plugging-in one by one.
Aside from cables and ports, iOS has a security feature that restricts the USB from working if your iPhone has been locked for not less than an hour. Disabling this feature will be the fix for you.
Follow these steps to turn this feature off:
Go to the "Settings" app
Tap "Face ID & Passcode"
Look for "USB Accessories" under the "Allow Access When Locked"
Toggle it on to disable USB Restriction mode.
If all else fails, the problem might be more serious than expected. In this case, your best option is to bring your Audi vehicle to your car dealer to have it thoroughly checked.
People Also Asked
Other than finding a solution to fix the problem with CarPlay on an Audi, here are some other interesting questions that other people also search on the web:
How do I know if my Audi has CarPlay?
To find out if your vehicle has Apple CarPlay, you can either make your car's user manual as a reference or do a Google search using the details of your car such as Year, Make, and Model Year.
How to get Wireless CarPlay for my Audi?
Wireless CarPlay is a feature only available in a few select new Audi models. If you're not sure if your car supports Wireless CarPlay, better check your car's manual, or call your trusted card dealer.
If it was verified that your car does not support Wireless CarPlay, or if you have an older car that obviously does not support CarPlay, don't panic as we still have some options waiting for you.
Use CarPlay Adapter/Dongle. It was reported that using an adapter to add Wireless CarPlay is also a viable option, however, note that these adapters are not produced by Apple.
Replace your Audi's head unit with an aftermarket version. Aftermarket head units that support Wireless CarPlay are available for your use, however, this is not offered by Audi, but by a third-party manufacturer.
Why does my CarPlay start with a black screen?
We always recommend keeping an updated OS for many reasons, and a software bug is one of them. If you're already using the updated version and these problems still keep on happening, then follow these steps:
Go to the "Music" App
In "Settings", turn "EQ" Profiles off
Basically, this works. However, if it's the other way around, then consider:
"Resetting your iPhone's network settings".
"Repeat pairing between your iPhone and MMI".
References:
You May Also Be Interested In Reading