The Apple CarPlay has been around in BMW's infotainment system since 2017. Despite the quality and reputation that the BMW brand has, the support for the CarPlay feature is still fairly new.
So if you're an iPhone user, you own a BMW vehicle, and the CarPlay app is not working, then this article is for you.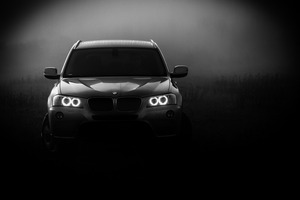 Why CarPlay is not working on your BMW
The woes of BMW vehicle owners regarding CarPlay are not uncommon. There are many factors that can cause CarPlay to not work with your BMW vehicle.
Fortunately, troubleshooting to find the reason why your CarPlay is not working on your BMW is not difficult. But before anything else, make sure that you do not fall on any of the following limitations:
Is my iPhone running on iOS 9.3 or later versions?
Wireless CarPlay was first supported by the iOS 9.0 upgrade. In the case of BMW, Wireless is the only CarPlay mode that is offered. Because older OS versions only support Wired CarPlay, we strongly advise keeping your iOS up to date.
Does my BMW car support CarPlay?
Depending on your car year model. BMW vehicles with iDrive 5 or later will usually have the CarPlay app pre-installed. Did you know that the first BMW car to support CarPlay was the 2017 1 series? For the complete list of BMW cars that support CarPlay, visit BMW's website.
Is CarPlay supported in my region?
CarPlay is supported in over 30 countries across the globe including the United States, France, South Korea, Spain, and Switzerland. As CarPlay is not available in some countries, we recommend checking your region in Apple's list on their official website.
If the checklist is already satisfied, yet your CarPlay is still not working, make sure to try these fixes:
Apple CarPlay is not connecting
If you're having a hard time connecting your Apple CarPlay make sure Wi-Fi, Bluetooth, Siri, and CarPlay are already enabled in your iPhone's settings before restarting it with your BMW unit.
If your Siri is still enabled on your iPhone, your Apple CarPlay should be working again. However, If you can't enable CarPlay because there's no option in your device's settings, it could be because your Apple CarPlay is restricted. In this case, follow these steps:
Go to "Settings"
Tap "Screen Time"
Go to "Content & Privacy Restrictions"
Tap "Allowed Apps"
Enable CarPlay
Unable to connect with Wireless CarPlay
If you're having problems connecting your iPhone to your BMW CarPlay wirelessly, it could be that your CarPlay is confused about where to pair, resulting in connection failure. What you can do is change the name of your device.
Go to "Settings"
In General, go to "About"
Tap "Name"
Change the name of your device
Start the pairing process again
If connectivity still fails, we recommend following these steps to reset the BMW ConnectedDrive:
Put your vehicle in "Park" mode.
Press and hold the volume button for about 20 to 25 seconds until the screen turns off
Press the volume button again to turn it on and the BMW logo will flash on the screen
You may also consider doing a full reset. Performing this, however, will clear all your settings and data from the system so make sure to back them up first.
On your car's iDrive screen, open "Settings"
Select the "BMW ConnectedDrive" option
Tap the "reset" button
If prompted, enter your PIN code
Tap "Yes" to confirm resetting the system
Start the pairing process again
If all else fails at this point, we usually recommend using a USB cable for Wired CarPlay instead. However, as stated earlier, for BMW, it will not work since the original CarPlay that came with the unit doesn't support it.
Nonetheless, you have the option to replace it with an aftermarket version of CarPlay that supports it, which is usually offered by third-party manufacturers.
In this case, it is best to call your trusted car dealer as the problem encountered may require a certified technician's input or a system update to get it working again.
People Also Asked
How about taking a look at some of our answers to related questions usually asked by people regarding BMW CarPlay?
How do I activate CarPlay on my BMW?
You may activate Apple CarPlay on your BMW by following these quick steps:
On your iDrive screen, navigate to "Communications (COM)"
In Mobile Devices, Tap"Settings"
Make sure that Wi-Fi, Bluetooth, and CarPlay are all enabled
Go to "New Device"
Tap "Phone calls and audio".
On your iPhone, go to "Settings"
In General, Tap "CarPlay"
Select your BMW PIN from the menu
Confirm pairing between your iPhone and iDrive screen
On your iDrive screen, tap "connect to Apple CarPlay"
Wait until setting-up is complete
How much is CarPlay BMW?
BMW started offering CarPlay in 2016 with a USD 80 per year subscription fee. However, since other car manufacturers, today included CarPlay as a standard feature, or as a one-off option, the BMW CarPlay Subscription wasn't for long as the company decided to enable Apple CarPlay permanently.
Why is Apple CarPlay Touch Screen not working?
A software glitch is the most common cause of why a CarPlay touchscreen is not working. This can be fixed by simply performing a hard reset on your apple device. Simply follow these steps to do a hard reset on your iPhone:
Go to iPhone "Settings"
InGeneral, Tap "CarPlay"
Remove your car from the devices list
Re-start pairing between iPhone and Drive
Why are Apple CarPlay maps not working?
The most common issue users encounter is map connectivity. In this case, we recommend making sure that you are running at least iOS 12 on your iPhone. To troubleshoot, follow this ste
Make sure your location services are enabled
Check if you have set the the correct time and date settings
Make sure you have an active connection
Restart your Maps App
Why is Apple CarPlay microphone not working?
Microphone concerns stem from Bluetooth failure or CarPlay interface problems. Don't fret, doing a hard reset should help get your microphone to work. After pairing, follow these remaining steps:
Check your mic using your BMW drive features without CarPlay
Go to "Settings". We recommend checking if the microphone is not being automatically muted while connecting with Apple CarPlay.
Enable "Siri & Search" in your iPhone settings
Is it possible to retrofit Apple CarPlay in older BMWs?
Yes, you can retrofit Apple CarPlay in older BMWs in three different ways, where each has its own advantages and sometimes even additional functionalities:
Activating your Factory BMW Wireless CarPlay
Retrofitting CarPlay with an extension that integrates with the infotainment system
Retrofitting CarPlay with a Head Unit Upgrade
How to upgrade Apple CarPlay?
CarPlay updates along with new iOS releases. We highly recommend making sure to run the latest iOS on your iPhone so CarPlay will be updated simultaneously with the latest features.
Can BMW iDrive Software be updated?
Technically, yes, but please note that the updating process may differ depending on the case. For instance, a compatibility issue between your iDrive and iPhone can be resolved by a simple BMW iDrive software update performed by your trusted car dealer.
On the other hand, some updates may require replacing it with a version that is not offered by BMW, but by third-party services.
Does my iPhone require a USB cable in order to connect via CarPlay?
No. BMW enables the wireless and convenient use of your iPhone with CarPlay by making it neater, with a clutter-free look.
However, BMW requires your car to have a Wi-Fi antenna to allow connection between your apple device and BMW car. We recommend fitting a Wi-Fi antenna to activate the BMW CarPlay over Wi-Fi feature.
References:
Related Articles: