Kia was one of the first brands to support CarPlay when it was first released in 2014. Fast forward to date, it is now a norm to have CarPlay for modern vehicles. Despite the years of experience in this industry, Kia has its fair share of CarPlay troubles.
So if you're looking for ways to fix your Kia CarPlay that's not working, then here are some things that you can do to get it working again. And all of that with minimal to no expense at all.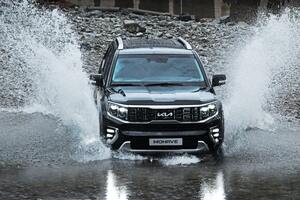 Kia CarPlay is not working
Various factors may cause such problems, and the first thing you can do is troubleshoot the cause. Common ones are quite easy to fix, although it depends on the degree.
But before attempting any of these fixes, below are the questions you should consider reading first:
How to know if my iPhone supports CarPlay?
Though it's given that later models of iPhone would support CarPlay, it's best to know that the minimum requirement is an iPhone 5 running iOS 7 or later versions.
How to know if my Kia supports Car Play?
Aside from checking your car's user manual, you can easily search it in Google using the Make Year, Model, and Trim of your car. You may also visit Apple's official website for their long list of car models that support CarPlay.
How to know if CarPlay is available in my region?
There are over 30 countries where CarPlay is available and they're all listed on Apple's official website. Some of these countries are the United States, the United Kingdom, the United Arab Emirates, Canada, Mainland China, and Japan.
If you fall into all of these categories, then you should be able to use CarPlay. Else, there could be connectivity issues, faulty hardware, application restrictions, etc. Fret not as we'll check them one by one.
Does my Kia support Wireless CarPlay?
Kia vehicles that came with connect eServices and 8" infotainment display, like the 2021 to 2022 Kia K5 and Sorento, then yes.
For those that came with a bigger than 8" infotainment, similar to the Kia SX prestige, then no.
Unable to connect to Wireless CarPlay
If your iPhone is not detected, your CarPlay could be restricted. Enabling CarPlay should help you address this problem. Just follow these steps to remove restrictions:
Go to "Settings" on your iPhone
Tap "Screen Time"
Select "Allowed Apps" in "Content & Privacy Restrictions"
Toggle the button on to enable CarPlay
By this time, you should be able to detect your iPhone. The next step is to connect to your Kia connect eServices by following these steps:
Turn on your iPhone's Wi-Fi, Bluetooth, and Siri
On your infotainment display, tap "Setup" or Press "Call" button on your steering wheel
Tap "Device Connection Settings"
Tap "Phone Projection"
Select "Add New"
On your iPhone, go to "Bluetooth"
In the list, select the name of your Kia vehicle
Continue by accepting the following prompts
On your infotainment display, tap "Use Apple CarPlay"
Wait for CarPlay to launch
If there's no problem at all, then you may now use your CarPlay without having to deal with wires and plugs. Otherwise, we recommend resetting your car's system. To do a system reset, press the reset button on the AVN system using a pin or clip.
If the reset didn't address the problem, consider these things below:
Update the OS or Software to the latest versions. But, if you're already using the updated versions prior to experiencing this problem, then we recommend calling Apple Support or the vehicle manufacturer.
As this issue could be due to difficulties in establishing a wireless connection between your iPhone and your Kia's infotainment system, then it's best to use Wired CarPlay instead.
Does my Kia support Wired CarPlay?
Compared to Wireless CarPlay, this configuration is a standard feature of Kia cars since 2014. To connect via USB cable, follow these steps:
Press the "Setup" key on your infotainment display
Press "Connectivity"
Tap "Apple CarPlay"
Connect your iPhone to USB port
Continue by accepting the following prompts
Press "Apple CarPlay" icon on your screen
Wait for CarPlay to launch
Unable to connect to Wired CarPlay
Ensure that your iPhone is unlocked when it is connected to the infotainment system using a USB cable. iOS has a security feature that restricts the USB function if your iPhone has been locked for an hour. This occurrence may cause your CarPlay to stop working, though unlocking your phone will resolve this issue, disabling this feature is the better option.
Go to "Settings" on your iPhone
Select "Face ID & Passcode"
Turn "USB Accessories" on to disable the restriction feature
If upon doing this, you still fail to connect with your CarPlay, then the issue could be due to a faulty cable or unsupported/damaged ports. To know the causes and the corresponding ways to address these concerns, you'll have to do troubleshooting.
Faulty USB Cable
The best way to check if you have a faulty cable is by trying a different one. It's important to keep in mind that your Lightning-to-USB cable should be Apple-certified to avoid further concerns. So if you don't have it, we recommend investing in one.
Unsupported or Damaged Ports
Using a different port is a common mistake. Some users often overlook that the car's head unit supposedly has a dedicated port for CarPlay. These ports have a CarPlay or smartphone logo beside them so it should be easy for you to distinguish what ports to use. Or else, you'll have to try each port.
By this time, your CarPlay should be working again. Otherwise, the fixes we provided in this article didn't help you at all. Perhaps the problem/s you encountered is/are a lot more serious than we thought. In this case, we recommend bringing your Kia car to your dealer to have it checked by a certified technician.
People Also Asked
The web is the most accessible data bank to look for solution/s to our technology problems. Similar to how you search for ways how to fix a CarPlay that's not working, here are some of the interesting questions that people also ask on the web that could also interest you.
How to update Kia Apple CarPlay?
Keeping your software updated is the best way to avoid bugs and errors. So to keep your CarPlay updated, follow these simple steps:
Go to "Settings"
In "General", Tap "Apple CarPlay"
Choose your car, truck, or SUV
If you want to "add" or "delete" something, you can do the changes here.
How can you add Apple CarPlay to your Kia?
According to Kia, you can update your infotainment system to get free Apple CarPlay by visiting myuvo.com to download and install it with an SD card. Follow these steps to do this:
Visit "myuvo.com" to check if your Kia is qualified for the free update
If it is free, then download the "UVO App"
Create and Activate your MyUVO account
Sign in and Download the updates
Remove the SD from your infotainment system and insert it into your PC
Just follow the instructions from the download tool
Update your Kia using the SD card
Alternatively, you can buy an SD card and simply have your dealer do it for you. Just be aware that having your dealer do the job could cost you.
How can I upgrade my Kia to Wireless CarPlay?
Technically, Wireless CarPlay is only available to Kia models with an 8" infotainment display. So if you have a different system, then you only have two options:
Install an aftermarket CarPlay receiver – This one is a less expensive option than buying a new car with Wireless CarPlay. Of course, there are pros and cons to this option so we recommend checking it thoroughly and deciding what works for you.
Use a Wireless adapter – This is by far the cheapest solution you can find. However, there's a phrase we call "equivalent exchange", thus, don't set a higher expectation as this alternative may not function with your expectations. Apart from it, this adapter is neither manufactured by Apple nor Kia.
References:
Related Articles