Connectivity problem is not an unusual thing for iPhone owners. Sometimes, fixing it requires specific steps that only work with certain car brands.
So if you're having some issues with your Hyundai CarPlay not working, for no obvious reasons at all, then fret not. In this article, you'll find how to easily and quickly fix issues with your Hyundai's CarPlay not working.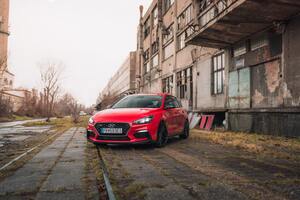 Why CarPlay is not working on your Hyundai
Though there are a number of reasons behind these problems, the solutions are pretty much simpler. To make things easier for you, start with the basics.
Before attempting any of the solutions provided, better check first if the following requirements are met:
Compatibility is one of the most common reasons software fails to work. In CarPlay's case, your Apple device should, at the very least, be an iPhone 5 running iOS 7.1 or later versions.
Supportability should never be out of the question. While Hyundai has already offered Standard CarPlay as a new feature since 2015, there are still models that don't support it or, at best, only have limited features. We recommend checking Apple's long list of car models that support CarPlay.
Availability of course! How can we forget that? Some software is really not just available in some regions. Apple has a list of over 30 countries where CarPlay is available. Some of these are the United States, Mainland China, Israel, Denmark, and the United Arab Emirates.
If these requirements are met, then you may now start using your CarPlay. If you're experiencing difficulties when pairing, then proceed to check if CarPlay is already enabled on your iPhone.
Follow these steps to check if CarPlay is already unrestricted:
In "Settings" App of your iPhone
Tap "Screen Time"
Go to "Content & Privacy Restrictions"
Tap "Allowed Apps"
If "CarPlay" is restricted, toggle the button on
If your CarPlay is yet to work after pairing properly, then the problem might be different so better check these fixes below:
Unable to connect to Wireless CarPlay
If you're having difficulties connecting to your Hyundai's Wireless CarPlay, then it's best to assess the situation first. There are many factors that can cause connectivity problems but most people who encounter this problem don't really know what to do first.
Ideally, troubleshooting is the best thing to do in this case. With this in mind, follow these simple steps to quickly fix unable to connect to wireless carplay:
Turn on Wi-Fi, Bluetooth, and Siri on your iPhone
On your Hyundai's Infotainment System, go to "Setup"
Tap "Wi-Fi", and select "Use Wi-Fi for Phone Projection"
Similarly, in "Setup", go to "Device Connections"
Tap "Add New" in "Phone Projections"
On your iPhone, go to "Bluetooth" in "Settings"
Tap the name of your Hyundai car
Tap "Allow CarPlay" in the pop-up menu
On your Hyundai's screen, complete the setup
If you still can't connect to Wireless CarPlay, then this problem could be:
Your Hyundai's head unit and your iPhone cannot establish a wireless connection. Should this be the case, we recommend using the Standard CarPlay instead, which requires a USB cable, or
There's a problem on your software or OS, that requires updating. However, if you already have the updated versions, then, we recommend calling Apple Support.
Wired Apple CarPlay is a standard feature for most Hyundai models, if you're having trouble connecting to it, then maybe you're doing it differently, follow these steps to correctly setup Standard CarPlay:
On your Hyundai's Infotainment System, go to "Setup"
Tap "Connectivity", then enable "Apple CarPlay' in "iOS"
Plug your iPhone with a lightning-to-USB cable
Open "CarPlay" on your Hyundai's infotainment system
On your iPhone, tap "Allow"
Similar to other car brands, using the Standard CarPlay won't spare you from connectivity issues. Nevertheless, since this is uncommon, the solution is pretty much basic and generally works for any brand.
Unable to connect to Wired CarPlay
One of the most common reasons behind wired connection problems is either a faulty USB cable or a faulty USB port. Issues as such are usually difficult to tell until you exhausted all possible troubleshooting methods.
Faulty USB Cable
There were reports about connectivity problems due to defective or worn-out USB cables.
So if the cable you're currently using isn't working, try using a different one.
Furthermore, make sure that you're using an Apple-certified USB cable. Otherwise, compatibility problems may occur.
Faulty or Unsupported Ports
There is usually a dedicated port for CarPlay on any car's head unit. If it's not working on the port you're using, try a different port.
However, if you're not sure of what port to use, look for the CarPlay or Smartphone logo beside the port or seek your car's user manual.
Should there be no logos, then your only choice is to try all ports by plugging in one after the other. 
If you're already using a new USB cable and a working port, yet your Wired CarPlay still fails to connect, then it could be that your phone has been locked for more than an hour.
You can fix this by "unlocking your iPhone" however, this may recur again since iOS has a security feature restricting the USB from functioning if left locked for an hour.
Follow these steps to disable this security feature:
In "Settings" App of your iPhone
Go to "Face ID & Passcode"
Under the "Allow Access When Locked" look for "USB Accessories"
Switch it on to disable USB Restriction mode.
In the event that none of the solutions provided work, your best option is to bring your Hyundai vehicle to your car dealer to have it checked, as the problem might be more serious than we thought.
People Also Asked
Fixing your Hyundai CarPlay that's not working can really be a pain in the ass but it's best to keep calm and address the issue at hand.
With this in mind, here are some interesting questions that people also ask:
Do I need to install CarPlay on my Hyundai?
CarPlay is a smart system that enables you to take advantage of the iOS ecosystem with your car. Especially if you're using an iPhone while driving.
However, the necessity of having one installed in your Hyundai vehicle depends on your personal preferences and needs. It's best to weigh its pros and cons and see if having one would be beneficial for you.
You have to install CarPlay for select Hyundai vehicles that don't have it installed. But for most 2017 to newer models equipped with Display Audio or Navigations system, it arrives with CarPlay already installed.
How do I install CarPlay on my Hyundai?
There are a couple of things that you can do to get CarPlay installed in your Hyundai. Have your dealer do it for you, replace your infotainment system with an aftermarket that supports CarPlay, or grab a 3rd party display system that gives you CarPlay such as Carpuride.
Regardless of which, keep in mind that these viable alternatives do not come cheap.
Is Wireless Apple CarPlay in Hyundai?
Yes, Wireless CarPlay is available on most Hyundai vehicles, especially modern ones. The 2015 Hyundai Sonata was the first car from the brand that supported CarPlay.
Alternatively, for Hyundai models that don't support CarPlay, we recommend considering a CarPlay dongle or an aftermarket head unit.
Wireless CarPlay Dongle. These cheap adapters turn your CarPlay into Wireless. This has become an alternative option for some users, however, note that your Standard CarPlay is not meant to work this way and you may encounter errors like delays and logs, so better check the pros and cons before opting for it. Furthermore, these adapters are not produced by Apple.
Aftermarket head unit. Aftermarket head units that support Wireless CarPlay are available for your use, however, these are more complex and are relatively more costly than a dongle. Moreover, this version of the head unit is manufactured by third-party companies and is generally not offered by Hyundai.
References: