Morphy Richards is an appliance company that has continuously challenged the ever-changing marketplace, with innovative bread makers leading the pack.
But as perfect as this company is, common problems still test the quality of their bread makers, as any company faces daily.
[ez-toc]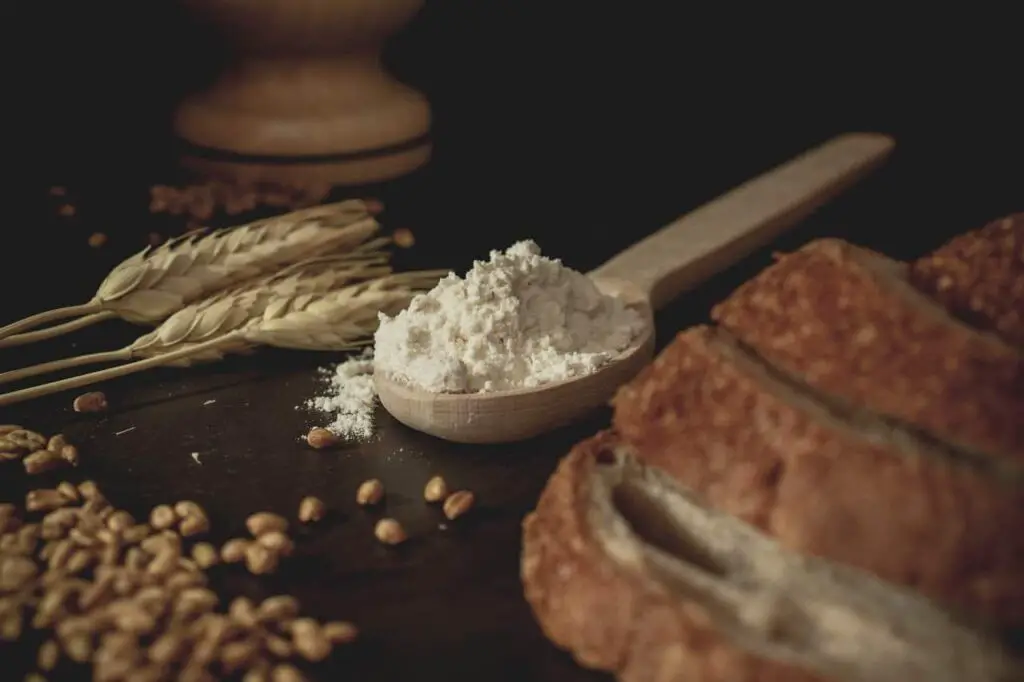 List Of Common Problems With Morphy Richards Bread Maker
In general, bread makers like Morphy Richards are truly astounding developments in bread making. But these appliances are still not exempted from common problems every once in a while.
The following are common problems, their probable causes, and what to do to fix them:
1. Temperature Issue
The bread maker becomes too hot.
Cause #1: The timer has been set for too long and the ingredients overheat, affecting the bread maker itself.
Fix: Make sure to be mindful in using the timer so that you won't forget what you're doing, consequently affecting the ingredients and the baking process as a whole, too. Keep liquids between temperatures of 21°C and 28°C.
Cause #2: Ingredients, especially liquids, have been placed inside the bread maker, allowing hot temperature to accumulate inside, eventually making its way from the inside out.
Fix: Always measure the temperature of ingredients accurately.
Cause #3: There is a faulty part of the bread maker that needs to be fixed.
Fix: Check the bread maker for any noticeable damage. Don't try to fix it yourself or it might damage it more. Unless you are a trained professional, refer to the manual or contact the manufacturer and see how they can help you.
The bread maker does not become too hot or at the right temperature needed.
Cause #1: The proper temperature was not set correctly before the program.
Fix: Make sure to input the correct temperature before starting the baking process. This issue can sometimes be fixed just by being attentive to what one is doing. So, focus on the task at hand to avoid any inconvenience.
Cause #2: The plug of the bread maker was not inserted properly or the bread maker itself is not receiving the right amount of electricity it needs to function.
Fix: Locate an area wide enough for you to securely place the bread maker near a power outlet. Ensuring that the bread maker gets its required amount of electricity also ensures that the baking process is done efficiently.
Cause #3: The lid of the bread maker is open during the baking process.
Fix: Secure the lid and make sure it is closed during the process of baking.
2. Parts and Built-in Feature Issue
The touch-sensitive buttons are either hard to press or do not respond at all.
Cause: The buttons are pressed too hard or too soft.
Fix: Since they are already touch-sensitive, pressing the buttons too hard can damage them and affect its future usage. Press buttons with the appropriate force for you to push them to function. Never double press or do the rapid pressing.
The lid becomes stiff, making it hard to close; or it is constantly opened and closed rapidly, making it loose.
Cause: Inappropriate handling of the lid during baking can damage its open and close features. Putting too many ingredients inside the bread maker may also affect this factor.
Fix: Be mindful of how you open and close the lid of the bread maker. Handle it with care and open and close it using ample force only, not slamming it shut or forcing it to open.
The display screen becomes hard to read or does not light at all.
Cause #1: The screen might be covered by liquids, ingredients, and other unnecessary elements blocking the information flashed on it.
Fix: Keep the front of the screen clean and free from any kind of foreign element not needed to be present there.
Cause #2: The screen has been damaged and is either flashing dimmer than expected or does not flash at all.
Fix: If you are quite tech-savvy, refer to the manual. If not, the best thing to do is to contact the manufacturer or seek the help of someone who fixes these appliances for a living.
3. No Longer Turning On
Cause: This situation may be caused by numerous reasons – overheating, damaged internal parts, poor electricity consumption, among others.
Fix: Refer to the manual and try to do it yourself ONLY if you are a trained professional. If not, seek the help of either the manufacturer or someone who are experts in fixing broken appliances.
Morphy Richards Bread Maker Pros and Cons
Bread-making started with the use of heavy machinery and extensive firepower. As time progressed, the machines needed and the ingredients used became smaller and smaller in size and proportions.
As we move towards a more technology-driven society, these developments and innovations have become practical and efficient by all means possible.
It pays to know specific positive and negative implications any appliance might bring to our daily lives. Bread makers like Morphy Richards are no exemption to these pros and cons.
As we select the best bread maker to buy, we first consider price and if its features live up to its financial worth.
Important factors we need to consider aside from price are product quality, warranty, safety and hazardous implication, total power consumption, and post-sale services, to name a few.
Here are a few pros and cons in selecting Morphy Richards Bread Maker as the ultimate bread maker.
Pros
Excellent bread quality in general
With a wide array of functions and choices in terms of bread features, the results you'll get are all but good bakes.
These goodies include favorites like the basic loaves, white and wholewheat; Madeira cakes; all-time favorites like a fast-bake white loaf and banana-walnut bread.
User-friendly instruction manual
Thorough and precise on every page, is constructive, especially for baking beginners.
For seasoned ones, it provides a detailed breakdown of everything – rising and baking, separating kneading, baking cycle times, among others. Instructions are outlined when the 'add ingredients' beep happens, saving you time standing around and waiting.
In addition, there are sections for thorough FAQs, troubleshooting, and helpful conversion charts when you need to measure ingredients.
Affordable
For a mid-priced bread maker, it costs less than £100.
Cons
The top can become very hot
During the baking process, its metal top can become very hot to touch.
Placing your face when reading to follow the baking progress from its tiny window can be hot-to-handle, so you should keep your distance. Be mindful also in touching the hot top during baking.
The display can be quite a difficult read
Although its touch-sensitive buttons are clear on its black background, the medium blue color of the LCD screen can be hard to read at certain angles, even for those with perfect vision.
Control panel not responsive at all times
With touch-sensitive buttons, the control panel is not that responsive, so you may be required to completely dry your hands first and have a steady grip, making things tricky.
No power button is present, ending each program by unplugging the bread maker from the power outlet all the time.
How Long Should a Morphy Richards Bread Maker Last?
The average lifespan of a Morphy Richards Bread Maker is between 3-4 years, with a 2-year warranty in general, but may differ per store location.
All appliance manufacturer promises a certain number of years of how long their product will last. But the secret is simple, not only for bread makers but for all appliances in general – proper handling, usage, and storage.
An owner's behaviour towards any appliance will significantly contribute to either its longevity or early demise. Morphy Richards Bread Makers can quickly become useless even before the 2-year warranty expires if not taken care of and handled appropriately.
However, it can also exceed its life expectancy if operated right, properly used, stored correctly, and maintained appropriately when necessary.
Is It Worth Repairing a Morphy Richards Bread Maker?
Yes, however, the best thing to do is contact the company first and see if they can help you out. The repair will come as a subsequent option.
But this idea is for UK residents only. If you're not in the UK, you can still reach through e-mails or online platforms; however, if needed right away, best to have it checked at a place where they fix bread makers.
Talking it through with the company of what's happening, like if there's an error code or something, even for an excellent machine like this one, there's a probability that you would need parts, and they are the best people to help you out.
Contact their dedicated help phone lines if you are in the UK or visit their website and complete a web contact form if you are not in the UK. You may have to wait over the phone for quite some time, so be prepared for that scenario.
Is It Worth Buying a Morphy Richards Bread Maker?
Yes. The Morphy Richards Bread Maker is mid-priced, consistent in delivering only the greatest loaves and cakes possible.
If you are looking for a mid-range bread maker, a versatile and consistent maker of good loaves, then the Morphy Richards Bread Maker is perfect for you.
Compared to other similarly priced bread makers out in the market, its features have more functionality in a more significant number of programs. But keep in mind its limitations for your consideration. Overall, the Morphy Richards Bread Maker can make you the best breads and loaves you have been dreaming of making.
Morphy Richards Bread Maker Alternative
Since the Morphy Richards Bread Maker is a mid-priced bread maker with numerous settings under £100, the best alternative is the Tower Bread Maker.
It is also under £100 and has many settings, much like the Morphy Richards Bread Maker. Here are some of the settings for the Tower Bread Maker:
Stainless steel bread maker with 19 settings and also has different crust and size settings.
Extra options and usage for sticky rice and mixing stir-fried soybean and peanut.
It comes with a rigid paddle, together with a small cup for measuring ingredients.
It has a detachable fruit and nut dispenser part of the model.
A detailed instruction booklet – giving basics settings
has a viewing window for watching the bread-making process
A light machine, not overly noisy and also provides good results.
Resources:
manualslib.com, trustedreviews.com, productreview.com.au, thriftyfun.com, independent.co.uk