Bosch is a leading brand in world-class quality and precision appliances, especially with their steam irons.
Although a global brand, their innovative steam irons still experience problems every once in a while, as any other appliance would do. Here are some of the common Bosch steam iron issues and how to resolve them:
[ez-toc]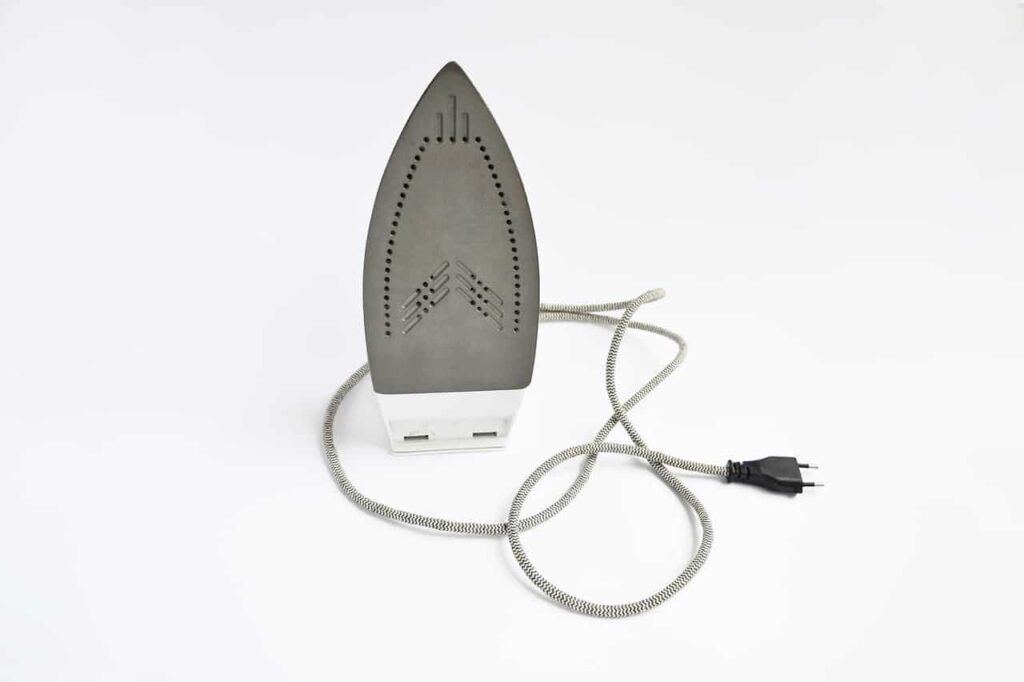 Bosch Steam Iron Common Problems
Steam irons like Bosch's are innovations like no other. However, these are still appliances that can experience common problems here and then. Such common problems are as follows, including their causes and quick fixes:
1. Bosch steam iron's pilot light flashes
When the pilot light of your Bosch Steam Iron flashes, this instance might be an indication that the boiler needs to be rinsed. When this incident happens, all you have to do is either:
rinse the boiler accordingly by following cleaning instructions indicated in the manual, or;
Search the internet for step-by-step guides or instructional videos that would help you through the cleaning process.
2. The steam generator won't come on
Steam generators of Bosch Steam Irons can be caused by:
(1)  a problem with the power connection, or;
(2)  the main power button is not turned on.
This problem can quickly be resolved by:
checking the parts of the steam iron such as the main's cable, the plug, and the socket.
setting the main power button into the "i" position illuminated in red depending on the model.
3. The iron does not heat up
This incident could again be caused by the main power button not being switched on. It can also happen when the temperature of the steam iron is set to a low position.
Best resolve this concern by:
setting the steam iron's main power button to the "i" position illuminated in red depending on the model you're using, or;
setting the steam iron's temperature to your desired position.
4. The iron starts to smoke when it is switched on
When you first use your Bosch steam iron, there may be specific components on the appliance itself that have been lightly greased during its time at the factory and may cause the production of little smoke when initially heated.
But after subsequent uses, this issue may already be caused by the soleplate being soiled.
It is important to remember that:
During the first use – this issue is entirely normal and should stop after a little while.
During subsequent uses – cleaning the soleplate according to the manual's cleaning instructions will resolve this issue in no time.
5. Water flows from the holes on the soleplate
This issue might be caused by the following:
using the steam function before it even reaches the correct temperature.
condensing water inside the pipes due to the steam being used either for the first time or has not been used for quite some time.
it contains too much scale, making the steam generator dysfunctional.
These causes are quickly resolved through the following:
Using before reaching correct temperature – reduce the flow of steam when you are ironing, especially at low temperatures.
Water condensing inside pipes – point the steam iron away from the ironing area and then press the steam release button until you start to see steam being produced.
Too much scale – clean the boiler by using the manual, following steps as described in the "Calc'n'Clean" section.
6. Dirt comes out of the soleplate
It is important to note that this particular situation can result from:
a build-up of scale or minerals inside the steam tank, or;
the use of chemical products or additives.
You can have these concerns quickly resolved by following these steps:
For scale or mineral build-up inside the steam tank, use 50% tap water mixed with 50% distilled or demineralized water. Prolong the optimum steam function by mixing tap water with distilled water using a 1:1 ratio. Mix tap water with distilled water using a 1:2 balance if tap water is limited in your area.
For chemical products or additives usage – clean the steam iron's soleplate using a damp cloth. It can also be wise never to add products to the water again.
7. The steam iron does not produce any steam
It kind of defeats a steam iron's purpose if it cannot produce steam. Bosch steam iron can experience this incident when:
(1)  the boiler is not turned on
(2)  the water tank is empty
(3)  the water tank is not correctly inserted onto the housing, or;
(4)  the regulation of steam is set to the minimum position
Fix this issue right away by:
setting the main power button to the "i" position, illuminated in red, then fill the tank with water
placing the water tank back onto the housing correctly indicated by hearing a click
increasing the steam flow
8. The ironed garment turns dark and then sticks to the soleplate
When your selected temperature is too high, the Bosch Steam Iron can damage the garment, resulting in it sticking to the soleplate.
To avoid this inconvenience from happening again, the best is to select only the suitable temperature for the material you are ironing and by cleaning the soleplate using a damp cloth right after every use.
9.   The soleplate turns brown
This particular item is considered normal and is a regular consequence of continued use of your Bosch Steam Iron, especially over a long period. Resolve this discoloration by regularly cleaning the soleplate with a damp cloth once you're done ironing.
Bosch Steam Iron Pros and Cons
In general, steam irons have changed dramatically over the years. From its ancestors, which operated using hot coals, to the invention of dry irons, down what we now consider innovations that are steam irons – the way we straighten our clothes and garments will never be the same again.
As we move forward to a more technology-driven society, developments and innovations are pivotal in doing things – in this instance, ironing. With that said, it pays to know what goods and the 'not-so-good so can we get from our appliances, especially with the Bosch Steam Iron.
Selecting which steam irons to use initially boils down to our money's worth – was it an excellent investment? We should also note the important aspects are the product quality, warranty coverage, safety protocols, total power usage, and post-sale services, among others.
Here are some pros and cons in choosing Bosch Steam Iron as the one for your straightening needs.
Pros:
Efficient steam power – a great steam iron in terms of power, with remarkable features of 50g/min constant steam and a powerful 200g/min steam shot. In addition, it has built quality that feels very good. These features set Bosch Steam Iron as a frontrunner among other competition.
Touch-sensitive feature – it has a feature called SensorSecure, having a touch-sensitive handle that only turns on the heat when gripped and automatically shuts off when not. SensorSecure provides optimum safety, avoiding classic ironing errors like answering the door or the phone, leaving the iron unattended.
Automatic i-Temp setting – this feature works perfectly for all fabric types; one temperature setting fits all but still has traditional dot settings for others' preferences.
Cons:
Boring design – it does not have an aesthetically-pleasing look that can be polarizing to others.
No anti-calc integrated – scales are not prevented from aggregating into the iron if there is no built-in collector, making you spend more time cleaning and maybe a hassle in the long run.
Not cheap – its price is not the most affordable among its counterparts, but it makes your every penny spent worth it primarily in terms of its overall performance as a leading steam iron.
How Long Should a Bosch Steam Iron Last?
Product reviews generally state that the average lifespan of a Bosch Steam Iron is roughly around 3-4 years.
The key to the longevity of any appliance, not only for steam irons, boils down to its owner and how they use the appliance. With its average lifespan, Bosch Steam Irons can either fail to reach even the 3-year mark if not handled and taken care of properly.
But it can also transcend its average years when used correctly and accordingly, with regular cleaning done and maintenance if needed.
Is It Worth Repairing a Bosch Steam Iron?
Because it is pretty pricey, replacing and buying a new Bosch Steam Iron when it has surpassed its limitations as a steam iron may be the wisest decision to make instead of spending hefty amounts of money in the attempts of repairing it.
As much as we want to keep our old Bosch Steam Iron even if it has already failed us, the expenses of repairing damaged or broken parts and pieces can often outweigh how much the iron is in the first place. Rather than attempting to fix these dysfunctional parts, why not consider getting a new one instead.
Failure to replace any damaged parts of your steam iron with those made specifically for your make and model could not result in additional damages but additional expenses also.
Bosch Steam Iron Alternative
The Breville Steam Iron can be an alternative for the Bosch Steam Iron in terms of overall performance.
Like the Bosch Steam Iron, the Breville Steam Iron has powerful steam and heats up fast, with a remarkable 400ml water tank, although a bit on the heavy side at 1.6kg, still effectively makes your ironing pile a quick finish.
Although it doesn't have the SensorSecure feature as Bosch Steam Irons do, the Breville Steam Irons have comprehensive ceramic soleplates and glide smoothly over an array of garments and fabrics. However, keep in mind that its soleplate is a tad thick, so making your way around buttons can be challenging, like with some other models.
Lastly, the Breville Steam Iron has a slider that you can use in choosing the required steam level for your ironing. Its grip is comfy yet significant but still makes curves feel good, although not excellent for people with tiny hands.
Resources: