Philips is a global company that produces significant innovations that enhance people's well-being.
As irons become part of our everyday lives, it is usual to experience subject matters such as issues.
[ez-toc]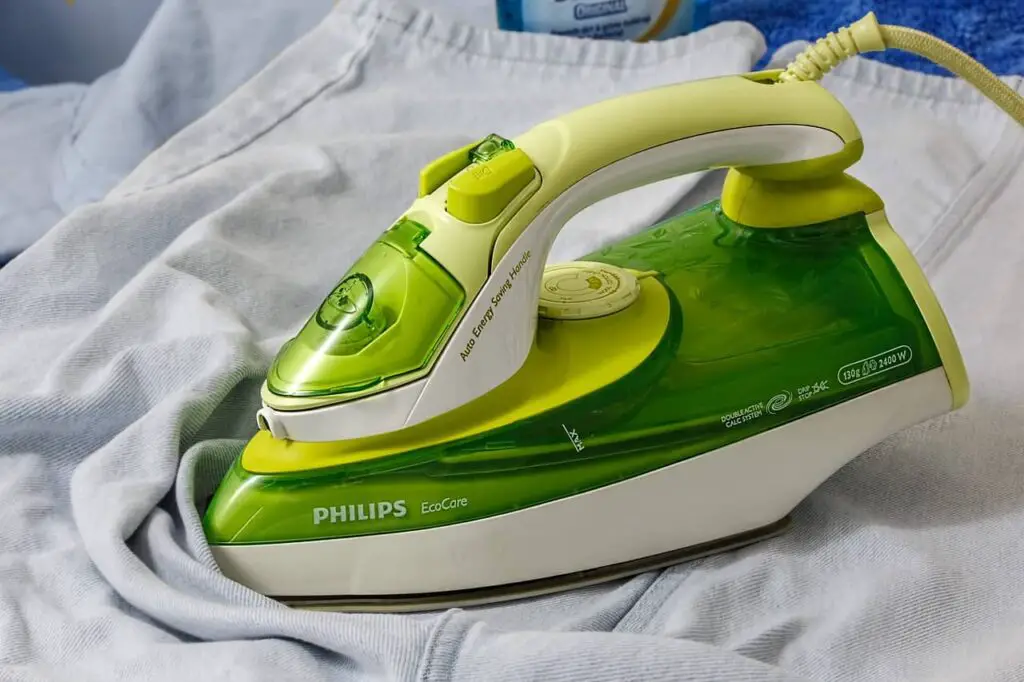 Philips Steam Iron Common Problems
Here are the common Philips steam iron concerns and ways to fix them
1. Philips Steam Iron Produces a Power Failure on Mains
If your Philips steam iron results in a power failure, here are some ways how to troubleshoot it:
The steam iron is not correctly plugged in
Verify if the plug is loose or not correctly plugged in. A loose plug doesn't receive power which eventually causes a power failure.
The power cord is damaged
You can check if the power cord has visible marks of damage. The damage may be the reason why power failure takes place.
2. Fabric Sticks to My Philips Steam Iron's Soleplate
This trouble causes stain marks left on your clothes. Various factors can cause this inconvenience:
The temperature setting is too high for the fabric
To avoid this, you can check the type of material used in your garment and read the directions of your Philips steam iron to determine the suggested temperature setting.
With frequent usage, the steam iron soleplate may become stained. This accumulated dirt in the iron cells may cause a stain in the fabric.
Damaged/Scratched Soleplate
Damaged/Scratched soleplate is recommended to be replaced. Should this case ever happen, you can contact Philips.
BONUS: How to clean fabric that melted into the Iron:
To remove the material or dirt from your Iron's soleplate, you can make use of the Philips Cleaning Stick by adhering to the steps below:
1. If your Iron has a dial, set the temperature dial setting on the soleplate to between "1 dot" and "2 dots" (If your Iron does not have a dial, skip this step)
2. Unplug the Iron and let it rest on its heel with a piece of rag cotton cloth underneath
3. Apply the cleaning stick over the stained area once or twice
4. Wipe off the stain and liquid from the soleplate with the piece of rag cloth
5. Clean off the remaining wax in the steam vents with a cotton bud and by steam ironing over the rag cloth
3. Ironing Board is Wet, and There Are Water Stains on the Floor
Should you experience wet stains on your ironing board cover, you can try to check on these things first:
The ironing board cover has worn out
When the foam in your ironing board cover has worn out, this might create condensation drips. To fix this, you can add an extra layer of fabric under the ironing board cover to prevent condensation.
Normal steam condensation causes drips of water
Your Iron is not defective because it is common for steam to condensate. The condensation causes drops of water.
4. Philips Steam Iron is Leaking From Its Soleplate
If it ever happens that your Philips Steam Iron leaks and it is coming from its soleplate, there may be a simple solution. Discover how to solve it yourself:
The Calc-Clean light is blinking, and a beeping sound
Your Steam Iron may need to be descaled, or descaling mode is activated. You can read the descaling information for your Philips iron here.
Odorized water has been used in the Iron
Have you noticed dirty water leaking from the soleplate? Maybe odorized or perfumed water is used in the IronIron (do not use any of these water types in your IronIron because they can cause damage).
To fix this: First, descale the IronIron to determine whether this can solve the problem. You can read all the descaling information for your Philips iron here.
5. Philips Steam Iron Doesn't Generate Steam
If your Philips steam iron has stopped producing steam, you can find out how to fix it yourself by:
The steam control is positioned to the 'no steam' setting: Set the steam control to a steam position. The steam control is located on the dial, the handle, or a button.
There is no water in the tank: Make sure there is water in the tank because your steam iron will not generate steam if the water tank is empty.
The Iron is not yet available to produce steam: Your Philips Steam Iron requires two minutes minimum (this also depends on what model you own) before it is available to generate steam. When the Iron is ready, the heating light will stop blinking. That is when your Iron is available to generate steam.
Impurities are barring the vents: If contaminants like a scale bar the steam vents of the soleplate, your Steam Iron might not produce steam. You can solve this by descaling.
The sensor is not detecting movement: Dysfunctional sensor can sometimes occur when irons equipped with Auto Steam Sensor do not detect some movements. If this ever happens in your Philips Steam Iron, you can solve this by pressing the steam trigger to start generating steam.
6. Philips Steam Iron Delivers Too Much Steam
If your steam Iron generates too much steam, you can find out how this works:
The Steam Iron's setting is fixed to DynamIQ or Max setting
This is its default setting if your Philips Steam Iron comes with DynamIQ. This setting will produce the right amount of steam automatically during the movement of your Philips Steam Iron. If you want less steam, please switch to the ECO mode.
Philips Steam Iron Pro & Cons
Steam Irons are undeniably deemed as an innovative development to the traditional dry irons. With constant improvements and releases of smart steam iron models by different brands, we can't help but wonder what the benefits and disadvantages of patronizing the Philips brand are?
While picking which Steam Irons would be the most deserving of your cash, there are primary concerns to ponder, and these are the: quality of the product, warranty, safety aspects, power consumption, after-sale service, and of course, the cost of the product.
Pros:
Philips' edge from the game is its broad spectrum of models of Steam Irons to choose from.
There are numerous varieties of Steam Irons that Philips offer. Every single one from these models has outstanding and excellent features that are unique if compared to a different model. Each type is crafted to address Philips user needs and wants.
If you are a practical person and aspire to cut costs on power consumption, then Philips PerfectCare Aqua GC8600 is for you. This IronIron has an Eco mode available to conserve power and still have enough steam to function and iron your clothes.
In terms of warranty, Philips Steam Irons has a 2-year warranty offer to assure you a high-caliber product grade.
There is less chance of heating delicate fabrics like silk, satin, and velvet with Philips steam irons. Additionally, Philips steam iron is more gentle on garments, making the material less likely to wear and tear.
Cons:
One of Philips' disadvantages is that with many models, there comes a lack of an excellent after-sale service (addressed in virtual discussions.)
Sometimes, it is a 'hassle' to always have the model-specific significant part whenever the consumers demand repairs.
How Long Should a Philips Steam Iron Last?
According to virtual forums, a Philips Steam Iron might endure a normal steam iron by four years.
Philips' steam irons' life duration varies from its owner depending if the Iron is appropriately used and managed.
Philips Steam Iron may endure longer if compared to a regular steam iron by years. Still, the bottom line is which steam Iron would you invest in? Is it a typical steam iron or a durable Philips steam iron?
Is It Worth Repairing a Philips Steam Iron?
Restoring Philips steam iron is usually not worth it because a brand-new one can be more affordable and come with a warranty. Buying a new steam iron is more penny-wise.
Giving your steam iron religious maintenance will enable it to perform great and even endure for a long run. However, it is beyond doubt that the cost of getting it fixed and maintained can eventually burden the price of just purchasing a brand-new steam iron in the long run.
The answer is how well you evaluate a particular purpose and your financial capacity. If it feels heavy for you to get rid of your steam iron that can still be repaired, you can try donating it instead to somebody who knows how to make the best out of it. Then, you might feel okay about moving forward with purchasing a new iron.
Philips Steam Iron Alternative
Philips Steam Irons can be equivalent to Tefal Steam Irons. Either has been tried and tested for a significant time now and have gained reliable respect for their commodities.
Philips and Tefal Steam Irons have essential features such as A rotary control dial to hover over the wanted temperature setting intended for various garments, including linen, silk, wool, cotton. Additionally, both also have a built-in Thermostat that is applied to keep the pre-set temperature steady.
The two also have a three-wire shielded cable connecting to the power source created from a heat-resistant material such as silicon rubber.
Last but not least, each has a spring inside the cord end on the iron side that functions to maintain the Iron'sIron's temperature and avoid it from becoming too hot while ironing or just sitting at rest.
Resources: